Green Tennisters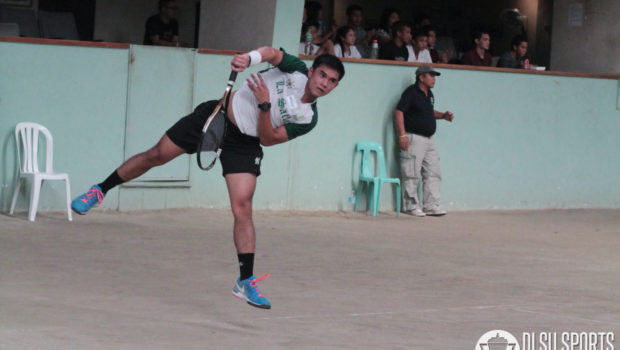 Published on January 31st, 2015 | by Kim Leong
0
Third Day Extremes: DLSU Green Tennisters pulls off 5-0 victory; Lady Tennisters falls in 0-5 tie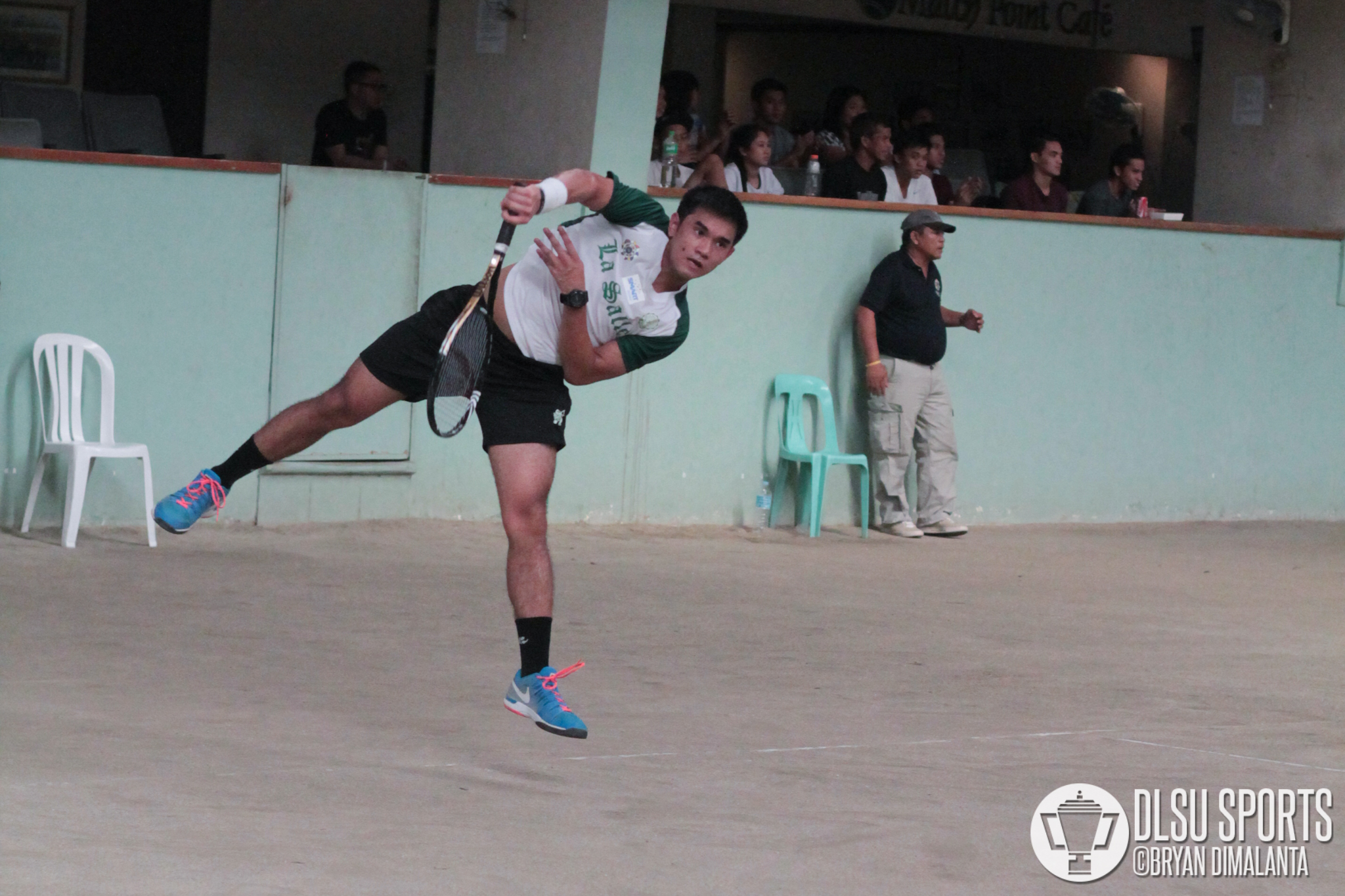 Coming of their losses last January 11, both the DLSU Green and Lady Tennisters were out to return to their winning form as hey took the courts of the Olivarez Sports Centre for the third time last January 24. Sadly for the Lady Tennisters, fate had other plans as only the Green Tennisters were able to come out with a victory.
First Victory
Achieving the tournament's first ever 5-0 for this year, the DLSU Green Tennisters gave it their all as they hammered down on university rival, Ateneo de Manila University. Leading the charge in the singles category was none other than LA Canizares who dispatched his opponent, Iyo Canlas, 6-4, 7-5. He was soon joined by Qoqo Allian who dispatched his assignment, Calvin Canlas, in 3 set match up which ended 3-6, 6-2, 7-5. Capping of the assault in the men's singles was Kyle Parpan who easily dispatched his ADMU counterpart, ralph Antonio, 6-3, 6-1.
The doubles team of DLSU also enjoyed their first victories as the duo of Ernesto Pantua and Akio Sy edged out their Atenean counterparts in a 6-4, 2-6, 7-6 while the duo of Gorospe and Villamor would dispatch ADMU's Punzalan and Gatdula 6-3, 7-6.
Sweeping defeat
With the Green Tennisters celebrating their first victory, the ladies of the Lady tennister were also out to return to their winning form after their defeat at the hands of the UST Lady Tennisters. Luck, however, seemed to have favoured the National University Lady Bulldogs as they eventually came out on top after forcing our beloved athletes to bow down.
While putting up a tough defense and giving it their all, the National Univiersity Lady Bulldogs seemed to have been playing in a whole new level as they quickly dispatched DLSU's Tennis stars Marinel Rudas and Rachelle de Guzman 3-6, 6-3, 4-6 and 4-6, 3-6 respectively by the Patrimonio siblings. The fall of Rudas and de Guzman eventually ushered in the fall of the Tennisters as Janina Luis was also forced to bow down after 0-6, 1-6 match.
The same could be said in the doubles category as the duo of Nikki Arandia and Princess Castillo fell 5-7, 2-6 while the duo of Jenni Dizon and Lynette Palasan also falls after 0-6, 3-6 match.