Lady Spikers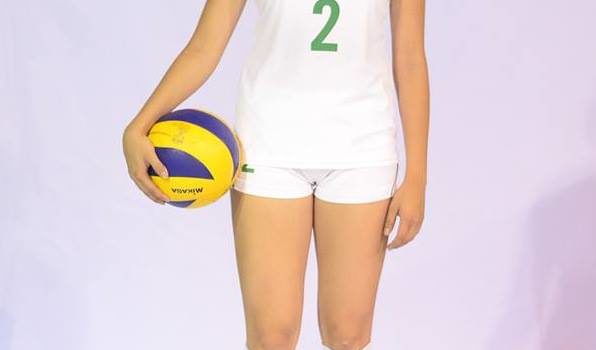 Published on January 31st, 2016 | by Denise So
0
Tin Tiamzon: Spiking from Canada to Taft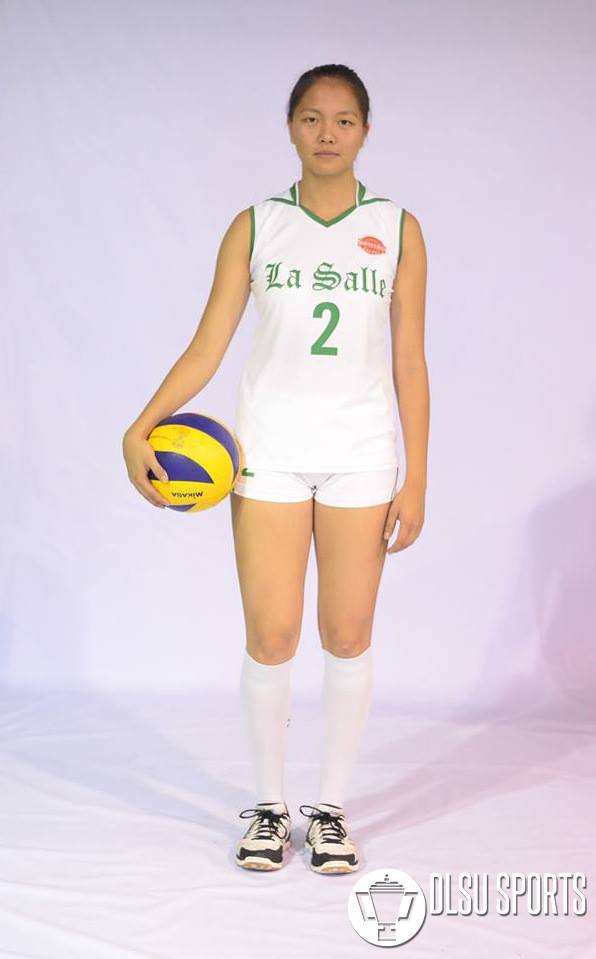 We are just days away from the opening of the 78th Season of the UAAP Women's Volleyball and the tension in the 9th floor of Razon [Enrique Razon Sports Complex] is palpable. Rubber shoes squeaking, athletes breathing heavily and playing with an intensity that makes it obvious that the big day is just around the corner. Familiar faces gather the hard court save for some fresh faces and one of them is Tin Tiamzon, who is about to begin her collegiate career in Taft.
From Overseas
 Unlike most of her teammates, who've had come from different local institutions, Ernestine "Tin" Tiamzon came all the way from Vancouver, Canada to play for La Salle. In a volleyball camp conducted overseas, she was recruited by the camp's president, who also made the arrangements for Tin to be able to play for the Green and White. After receiving the offer, she did not hesitate to take on the opportunity, as her sister Erika, was a former Lady Spiker. When asked why she chose La Salle, Tin revealed that La Salle's offer gave her an opportunity to give back to her parents and as well as chart a new course for her career. "They offered me a full ride so para nga makatulong sa parents ko, so that they can retire. Also, I want to experience to play volleyball in a different country."
Although just a rookie, Tin is aspiring to make waves in one of the biggest collegiate leagues in our country. She started training with the team last summer and admitted that it took time for her to adjust. "Definitely more conditioning, more finesse and you have to find your consistency right away in one particular skill. Lahat basta mas mahirap kasi nga college na [here in the Philippines] and high school lang [in Canada]." The Lady Spiker also mentioned how the game play here in the Philippines relies more on defense while in Canada, they rely more on their blockers to take the attacks because of their height advantage.
Road to Season 78
The Lady Spikers have been preparing for the upcoming season for months. They've spent their days tirelessly practicing sets, physical and mental conditioning and developing teamwork and chemistry. When asked about her expectations this season, the 18-year old rookie believes that the team's improvement will help them fare against their rivals. "I expect our team to do a lot better than last season. When I looked at last season's games, the way they moved is really different. A lot of the senior players already improved. We're all improving as much as we can and everyone in the team's going up."
The team finished second last season, after losing to Ateneo in the finals series. However, Tin remains positive. "I think we're pretty close kasi nga they had Alyssa [Valdez] and now ate Ara [Galang] is really back. As in her hits are really hard to receive." Galang is one of the team's valuable players, who unfortunately missed last year's finals series because she suffered ACL [Anterior Cruciate Ligament] and MCL [Medial Collateral Ligament] tears during their match against National University. Fortunately, the shift in the UAAP calendar gave enough time for the multi-awardee player to recover.
Although just a rookie, Tin Tiamzon, alongside senior players, Kim Fajardo and Cyd Demecillo were chosen to represent La Salle in the Beach Volleyball tournament of the UAAP. The trio were eventually crowned Champions despite having a slow start and finding themselves at the bottom of the standings with a 1-2 record. Although we were not able to witness Tiamzon's prowess in the Beach Volleyball tournament, we hope to see more of her this coming season.
Animo Within 
"SPIRIT! You can expect spirit! Even if the score's really far, I am still going to keep playing. I am not going to give up," Tin confidently claims after being asked what can be expected from her. More than just going for the gold as a team, Tiamzon also hopes to clinch another award. "Try to be rookie of the year. I will really aim for that. Pero mahirap kasi maraming magagaling na players. I just want to improve in my game play, get some experience from UAAP and for the team, of course gold. That's our goal and to really gel well together and to give it our all." The team's chances for the championship according to Tin? "HIGH!" she exclaimed without hesitation.
Tiamzon still has a long way to go in her career, especially in such a talented team as the Lady Spikers. But with the kind of spirit and determination she has, she's sure to go places. Till then, let's just witness her create a legacy.