Baseball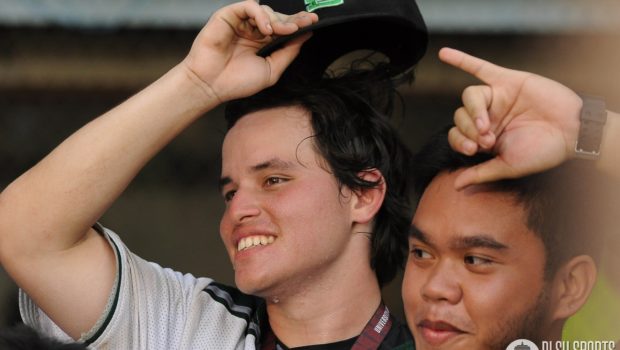 Published on April 8th, 2016 | by Deion Bandril
0
Tuwi Park: The One Hit "Wit"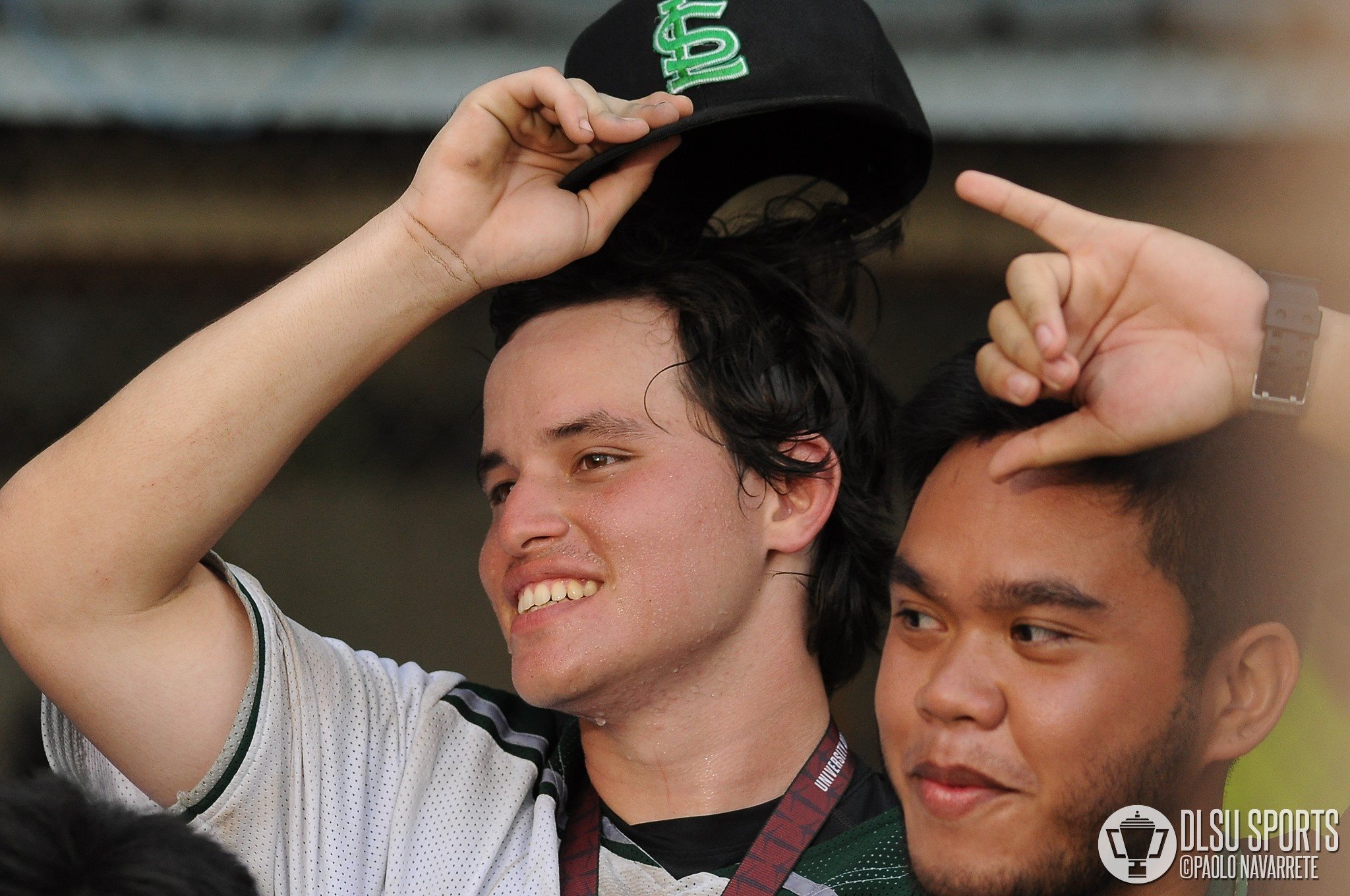 "Hard work works." One of the prime examples of people pushing themselves to be their best is none other than Green Batter Jonathan Stewart "Tuwi" Park. Tuwi, sometimes called "Wit", had a breakout season during the UAAP 78 Baseball season. He was one of the winners of the Most Runs Batted-In (RBIs) award as he ended the season with 12 RBIs. Tuwi finished his season by helping his team finally reclaim the UAAP Baseball crown as they swept the Ateneo Blue Batters. Let's then take this opportunity to know more about "The One Hit Wit".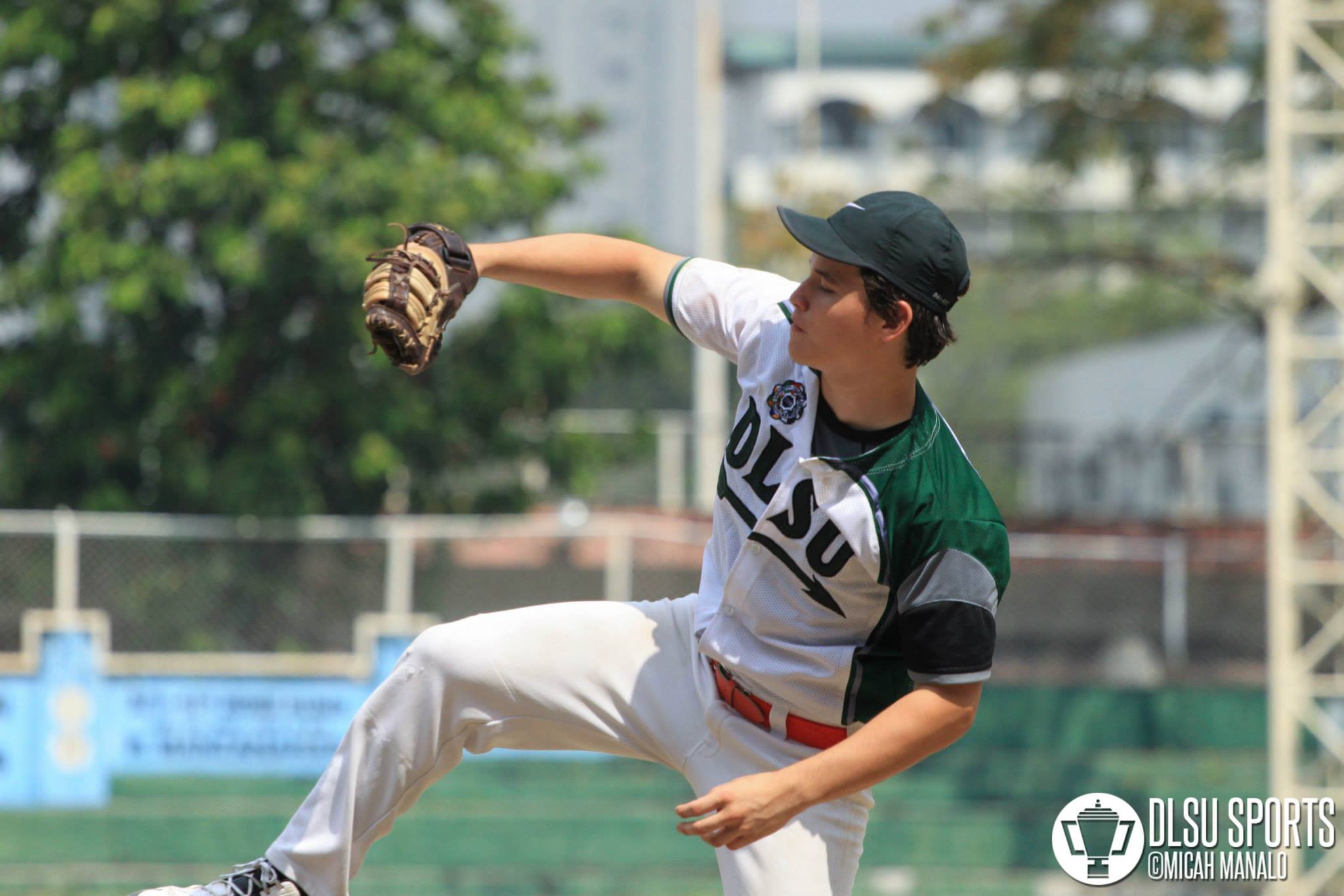 Humble Beginnings
Tuwi Park first encountered baseball during his childhood years. "I started playing baseball when I was grade one. I started because I had a PE teacher and he recommended me to play baseball. And so I decided to just join." Tuwi got his first chance to play baseball during his primary years at Southridge. He later moved to De La Salle-Santiago Zobel for his secondary education.
Tuwi took baseball seriously as he entered high school, "I feel like that's when it really started. Because when I moved, Hashimoto he moved to La Salle as well and a bunch of other players moved to Zobel as well." It all began to click as he fed off his newfound teammates' hunger, work ethic, and enthusiasm towards playing the sport. "I got inspired to work as hard and to be as good as them."  Tuwi would then continue playing for La Salle as he entered DLSU-Manila and now plays for the DLSU Green Batters.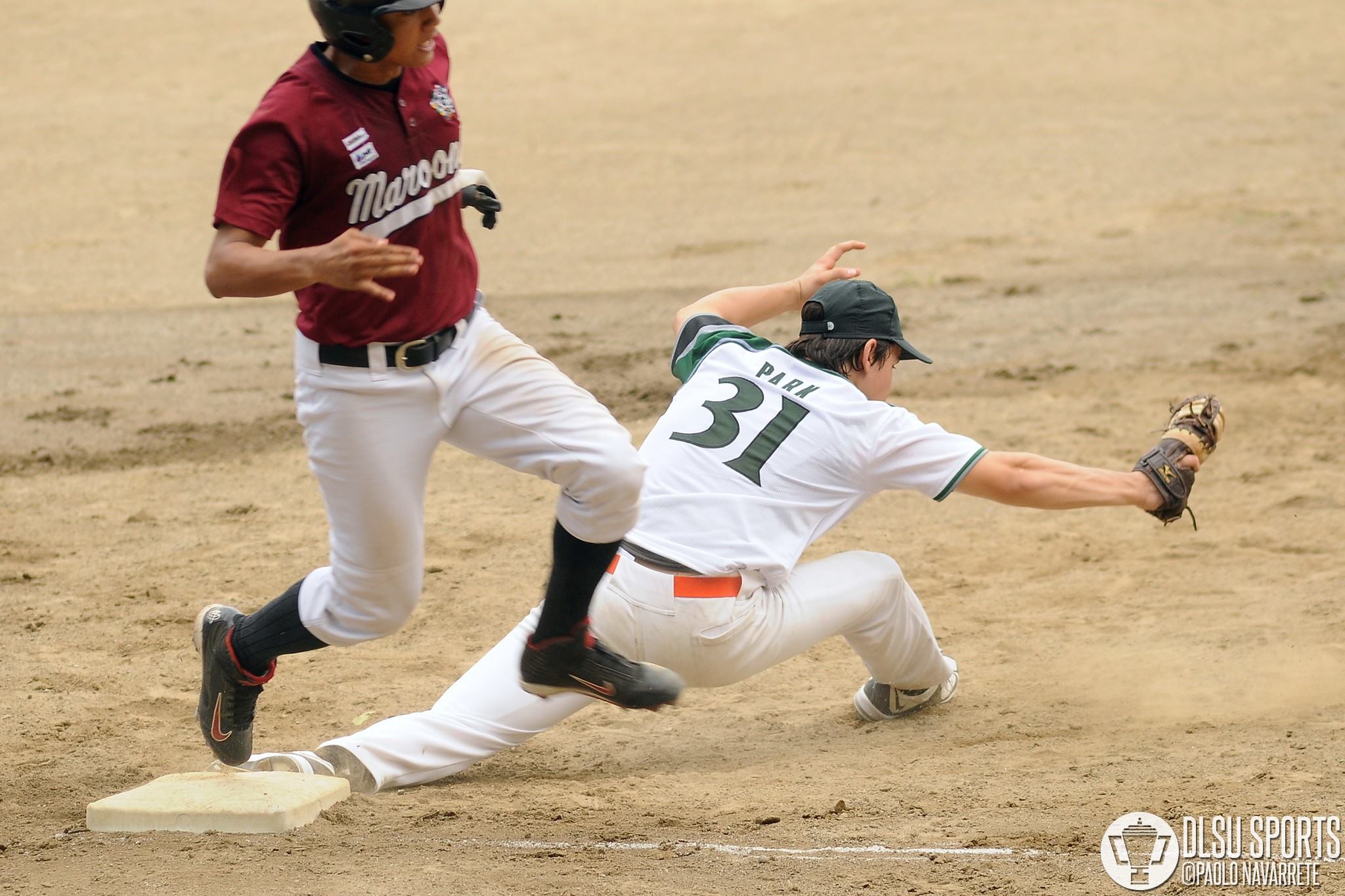 Before the Breakout
Tuwi Park made his debut during Season 77 of the UAAP Baseball tournament. It was an achievement for him to play baseball at an even higher level. Before becoming the slugger he is now become, Tuwi focused more on being either a pitcher or a baseman. Tuwi came in the team as one of the prospected pitchers alongside Sigfrid Tan, Kiko Gesmundo, and Boo Barandiaran. Although the coaching staff usually chose Gesmundo or Barandiaran , Tuwi still experienced playing time on the mound. Tuwi played in certain matchups including the ones against NU and UP.
Tuwi was a second stringer for the Green Batters and usually he came off the bench. Rarely did he have the chance to throw the opening pitch for his team. Even though the team had an 8-2 record in the eliminations; the season ended with the team losing again in the finals. They were swept again by the ADMU Blue Batters. The second straight finals loss and the failure to reclaim the championship devastated the team. This was chance for the rest of the team, especially for Tuwi, to redeem themselves for next season.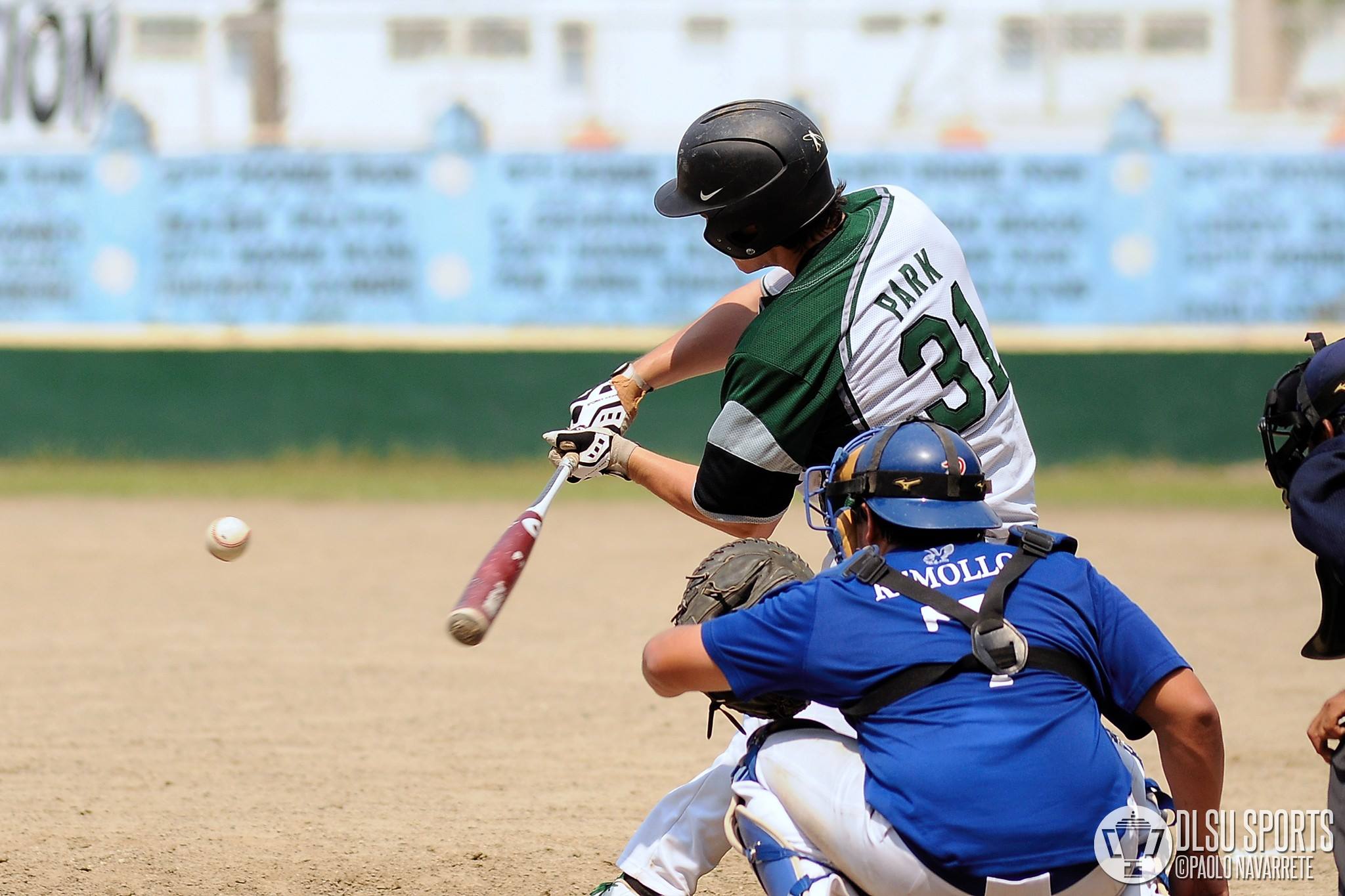 The Breakout Season
UAAP Season 78 marked the emergence of the "One Hit Wit". Tuwi Park was named that by his teammates as he became a threat while on the plate. He was a stat sheet stuffer throughout the season. He played nine games during the eliminations. Tuwi was at bat twenty nine times (AB 29) during the eliminations, he made five runs (R 5), he connected eleven hits (H 11), he also delivered twelve RBIs in the season (RBI 12), and he finished the eliminations with a .379 batting average (BA .379). Obviously, Tuwi is slowly becoming one of the elite hitters in the UAAP.
However, the breakout season almost didn't come early on the year. "Honestly, beginning of the year I was worried about being cut from the team." He explains that lots of incoming talent almost threatened him from having playing time this year. He still remained hopeful as he continued to work hard, "I never stopped going to practice. Hard work works."
From pitching during his rookie year, Tuwi then transitioned to focusing more on batting in his sophomore year. This was due to Tuwi realizing that the Green Batters already had elite pitchers in the likes of Kiko Gesmundo, Boo Barandiaran, and rookies Diego Lozano and Arvin Herrera. "Definitely this year I focused more on batting. I decided to let go of pitching because I realized there were a lot of rookies coming in that were solid pitchers. So I thought the team needed more of batters to come in.
With his improved batting, Tuwi bolstered the team with his hitting as he posted a .483 slugging average (SA .483). Throughout the season he made eight singles (1B 8) and three doubles (2B 3). With those eleven hits, Tuwi was able to make twelve RBIs that easily helped the team get the win. Dre Palacios, his teammate, was a witness of Tuwi's clutch hits. Dre exclaims, "Tuwi Park is always there to come up in the clutch". Every time he steps on the plate, everyone can here the Green Batters chant "One Hit Wit!" to cheer on Tuwi whenever he bats.
All the cheers, the hard work, and the support of his teammates finally resulted to Tuwi winning the Most RBIs award during the eliminations. He shared the award with Adamson's Jerome Yenson and UST's Julius Diaz. His batting and slugging averages just goes to show how far he has come to become one of the league's best hitters and sluggers. Tuwi is also just a sophomore and can still improve.
Tuwi's hitting proved to be a factor in the finals. The One Hit Wit delivered whenever he was needed during the finals series, may it be in his duties as a batter or as a first baseman. In the end, the whole team worked everything out and won their first championship since 2003. Being with part of history, Tuwi Park felt extremely elated upon clinching the title, "I can't really put it into words. It was the time of my life that was the happiest that I've ever been. I just don't want to let this feeling go. So I'm going to work twice as hard to get this back next season."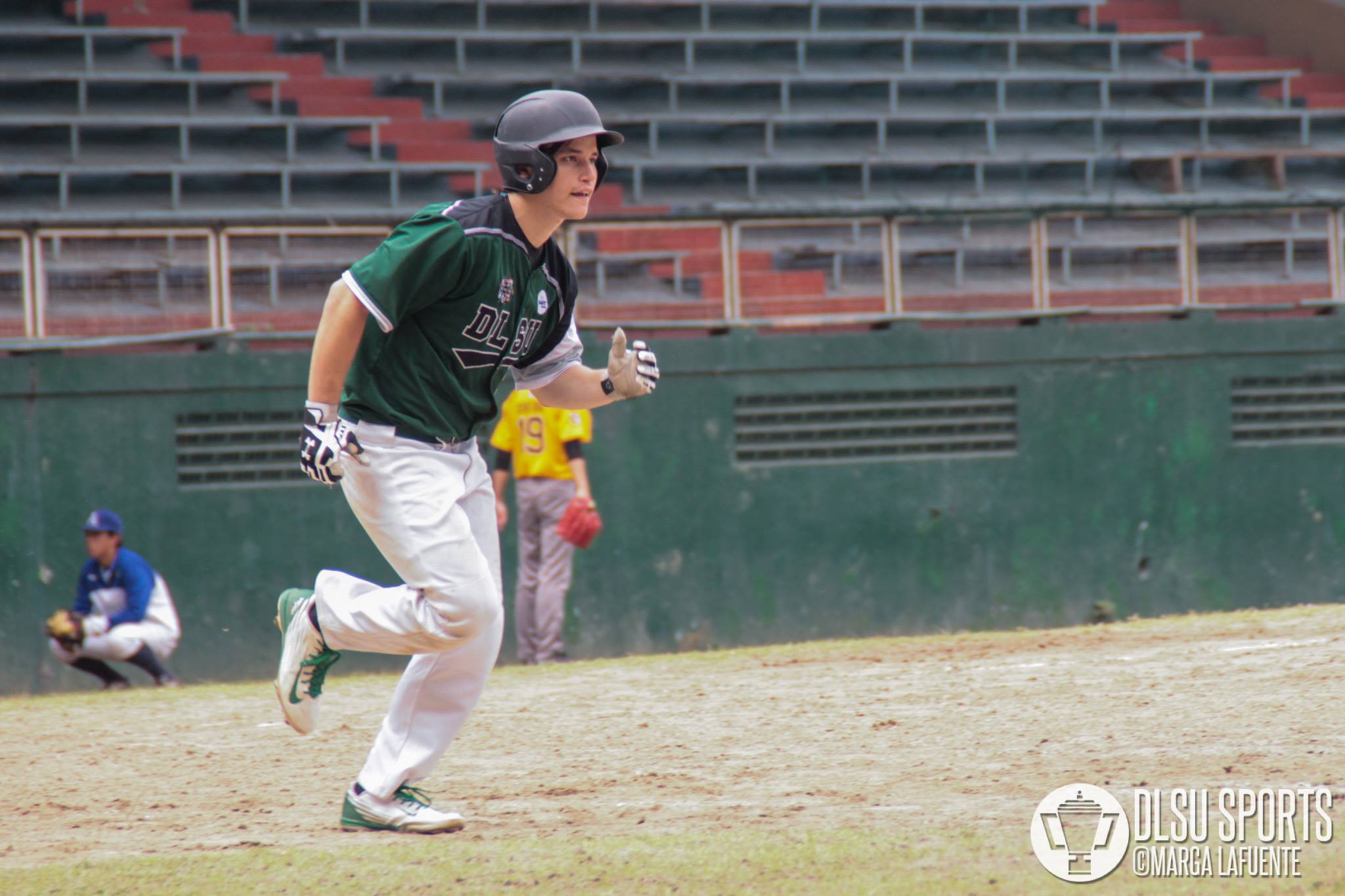 The Future Looks Bright
The future looks bright not only for Tuwi Park but also for the whole Green Batters team. By finally reclaiming the championship, the Green Batters have finally proved themselves that they can reach the top. Some seniors, like team captain Carlos Muñoz, will no longer be there for next season. But, rising stars in the team like Kiko Gesmundo, Boo Barandiaran, Iggy Escaño, Diego Lozano, Arvin Herrera, Josh Salinas, Paolo Salud and including Tuwi Park look to lead the team to more championships. They're young enough to probably build a dynasty for La Salle, Tuwi adds "Next year we're going to come back stronger. We may be losing seniors but that doesn't matter. We're going to keep working on getting better. Like what I've said before and I'll say it again, hard work works." In the end, everything is looking good for Tuwi Park and the Green Batters. Tuwi and the rest of the Green Batters would like to thank the whole Lasallian community for their continued support. By ending on a high note, Tuwi Park will always push himself to become his best every single day and he'll continue on helping his team win in every game.