Uncategorized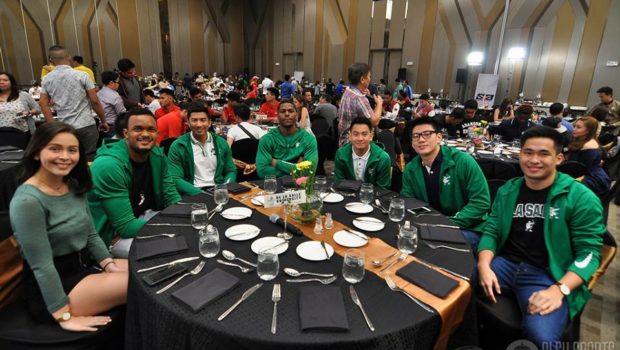 Published on August 30th, 2016 | by Trina Mae Yu
0
UAAP 79 Press Conference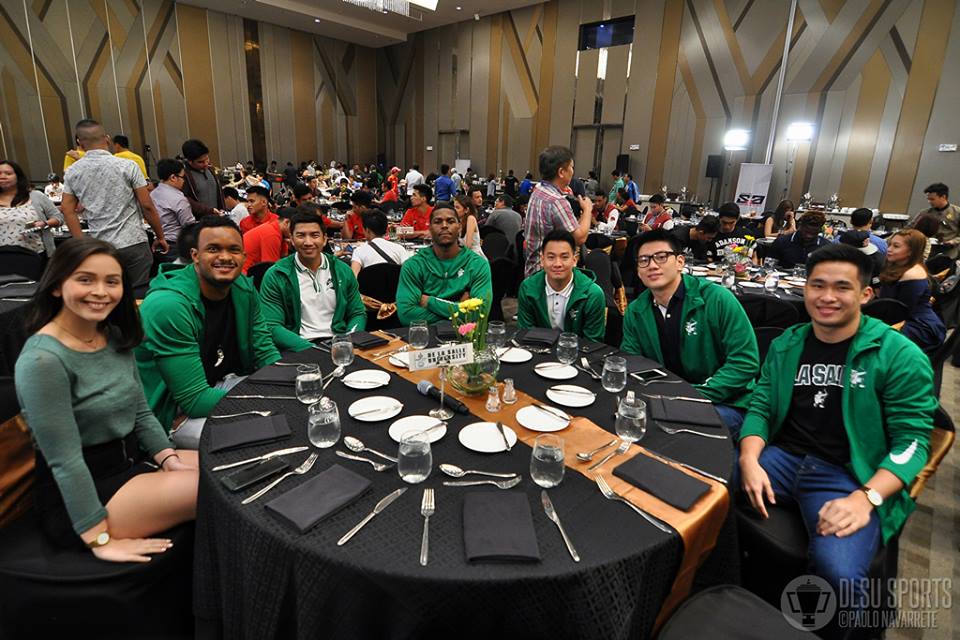 As a way of welcoming the upcoming UAAP Season 79, representatives of different universities have gathered to a press conference held at Novotel.
Change is Coming
Season 79 President Fr. De Sagun stated that this year's UAAP will be taking on a simple approach. In line with the converging major events and our country's new leader, he believes that it is best to keep everything simple.
Standards for this season will be much higher "sports is an important aspect of life, set higher ethical standards for it" he added. It was mentioned that this would be implemented in order to encourage transparency and accountability as we take pride in one league.
As a new season opens, there will be a new dancesport that will take part in the UAAP. The Ballroom Dance will still be a demonstration sport for now, since not all schools will participate this year. This new addition to the lineup of sports in UAAP will serve as an opening act that will make the opening day more interesting.
There will also be changes when it comes to the basketball games. Fr. De Sagun mentioned that school hymns will be sung before the game. The team with the lighter color will have to sing their hymn first, followed by the other team, then the players can proceed with their warm-up before the game. Moreover, the rule of "thrice to beat" will now be abolished, leaving us with twice to beat and the best of three.
Green Matter
According to Coach Aldin Ayo, the Green Archers will be parading this season with six rookies, along with the rest of the players from last season's lineup. "Our goal is to work really hard in practice, during games, at ibigay ang makakaya namin" he added.
When asked about which team is the best team to beat, all of the coaches' responses confirmed that DLSU was the number one seeded team.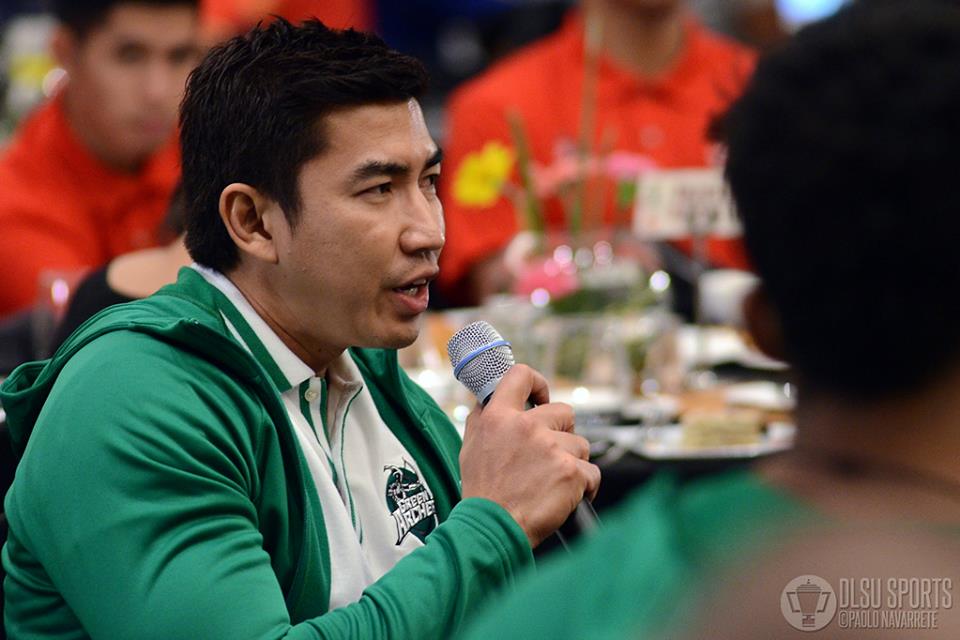 "Wherever you go naman there is pressure eh. Pressure is inevitable so for me every time you get pressured, it opens up opportunities and pressure also motivates us." Coach Ayo on DLSU being the most favored team
In terms of the team they are most excited to face, Coach Ayo responded, "FEU, kasi hindi natapos yung tune up game eh" FEU's Coach Nash shares the same sentiment "Every team in the UAAP but more so DLSU para matapos yung game." Tension and laughter filled the air after these two coaches exchanged answers.
As of now, the Green and White team is considered as the most favored team of the season. But what sets them apart from the rest? "Ugali, character. These are the most hardworking guys na isa lang objective nila eh, na manalo. Of course naman lahat ng support nandoon. I can say we have everything, pero it's a matter of willingness to win, because in terms of the materials, I believe nandoon lahat eh, pero ang importante doon ay yung approach sa laro eh" Coach Ayo responded.
Catch the Green Archers as they settle their unfinished business with the FEU Tamaraws on September 7, at 4 pm at the MOA Arena.