Baseball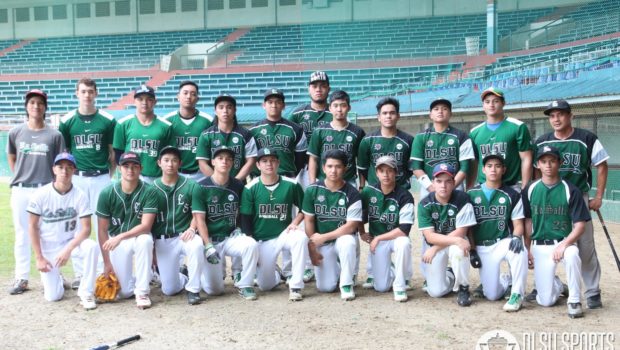 Published on February 3rd, 2017 | by George Aladin
0
UAAP 79 Team Preview: DLSU Green Batters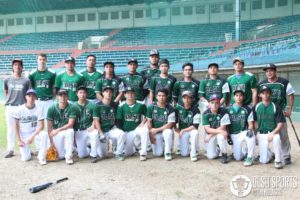 The DLSU Green Batters ended their 13-year championship drought by defeating the No.1 ranked team, The Ateneo Blue Eagles to bring the title back to Taft Avenue.
Now, entering a new season, The Green Batters, look to repeat as they showcase their skills and dedication out in the field.
Off-season Overview
Training and conditioning was the main focus before the battle starts. The Green Batters also participated in pre-season tournaments and practice scrimmage every once in a while to strengthen their endurance every game.
The coaching staff also concentrated more on increasing the team's batting average and defense on the field. "I focus on their accuracy in hitting and thought of game situations in every fielding positions in the field in defense," said Head Coach Joseph Orillana.
With veterans such as Francisco Hashimoto, Andre Palacios and Paul Naguit, the Green Batters surely show experience to their already deep line-up. Despite of ineligibility of some players, they found key new players that will go along with their arsenal. Rookies Juan Paolo Casas and Daniel Geoffrey Magsadia showed promising improvement to help them fill the gap needed in order to get that back-to-back Championship.
The line-up showcases a talented roster, it includes veterans like Paolo Salud, Ryan Philip Olmos, Jonathan "Tuwi" Park, and Francis Gesmundo. Returning second year players like Arvin Maynard Herrera, Gabriel Pineda and Juan Diego Lozano.
Another addition is their new pitcher, Leslie Cabiling, a Filipino-American player who has experience being on the pitcher's mound and also happens to be an excellent power hitter.
Something to Prove
The doubts of not repeating will surely bring pressure, but with their hard work and dedication, they are ready to prove all them haters wrong.
"We've trained really hard all year for UAAP because, this season, we definitely have something to prove," said Palacios, who had a successful year  during Season 78. He then adds, "The best way to do this is by being back to back champions to remove any hint of doubt that we just got lucky last year."
Dedication and passion will fuel the team's spirit out in the field as they demonstrate that they truly have a heart of a champion as they defend their throne. Hunger for another title is what will drive the team, stating that they are a great team and that together they can win it all.
"We're all hungry for another championship," Palacios mentioned, "and we'll stay hungry throughout this season. Individually we're good players, and as a whole we're a tough team to beat," He ended.
Looking Forward
The Green Batters has a high chance to repeat in this year's tournament. They have a strong roster and there is no doubt that they will be a contending team this season. Even though other teams have worked so hard during the off-season to have a chance of winning the title, the defending champions are still very confident as they look ahead this season.
"Yes. I am very confident with our team this year. As long as we all share the same winning mentality and a positive mindset, no one can stop us from winning back-to-back championships. Expect that once we step on that field, we're ready to give it all we've got. We definitely have no plans of giving up the crown this season. We just have to take it one win at a time," Palacios ended with a very high-spirited note.
Catch the Green Batters swing their way to victory as they defend their crown this UAAP Season. Watch them compete this coming Sunday, February 5 at 10:30 am at Rizal Memorial Diamond.