Swimming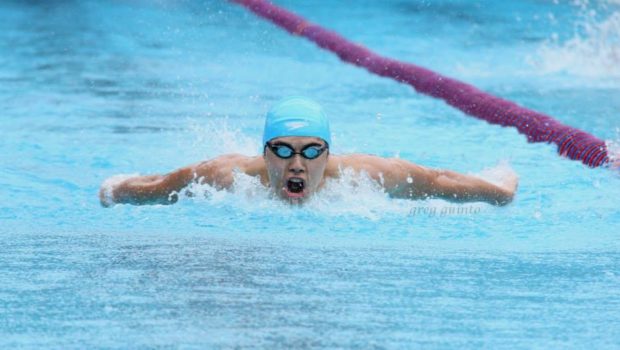 Published on December 22nd, 2013 | by DLSU Sports
0
UAAP: La Salle Tankers Recap

The DLSU Green and Lady Tankers ended their UAAP Season 76 stint in respectable finishes as the Men's team grabbed bridesmaid finish while the Women's team landed at 2nd runners up.
Despite the dominance of UP making waves this season, the Green-and-White tankers were able to maintain the feat as one of the best to compete in the swimming tournaments. For the men's division, the Green Tankers accumulated 301 points, far behind UP's 452. The Men's team were also able to edge past Season 75 champs, Ateneo with their 283 markers.
A lot of the accomplishments of the Men's team were garnered by their graduating senior, Johansen Aguilar, who was also named as this year's tournament Most Valuable Player. Aguilar joined seven individual events in the competition and was able to bag an impressive 5-gold, and 2-silver to cap of his astounding UAAP career as a Green Tanker. He placed 1st in the 200m butterfly, 100m and 200m backstroke, and 200m and 400m individual medley race. He bagged his two silver medals in the 100m butterfly and 50m breaststroke contest. To put an amazing remembrance to his career, he piled up breaking records to surpass previous times in the two medleys he joined.
In addition, Johnmar Gonzales and Jerrald Beltran helped the Men's squad in their own individual matches. Gonzales earned Gold in his 200m breaststroke, and got two silvers in his 50m and 100m breaststroke race. Beltran chipped in a silver medal in the 50m butterfly competition.
The Lady Tankers, on the other hand, finished their campaign placing third with 115 points although far behind from the top two finishers, UP and Ateneo, which had 587 and 387 points respectively.
Sabrina Ilustre shined in her individual matches finishing all her six events with bronze medals in the 100m and 200m breaststroke and butterfly, and 200m and 400m individual medley.