Green Spikers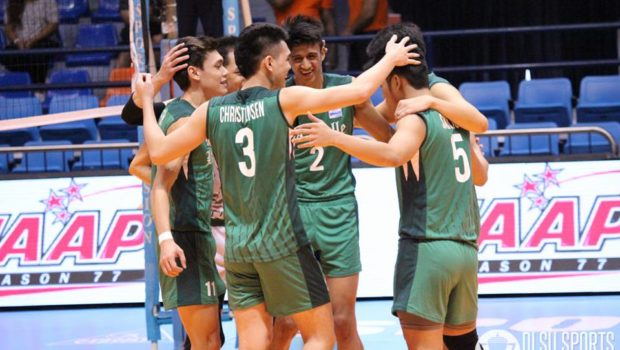 Published on April 15th, 2015 | by Tricia Cruz
0
UAAP Season 77 recap: DLSU Green Spikers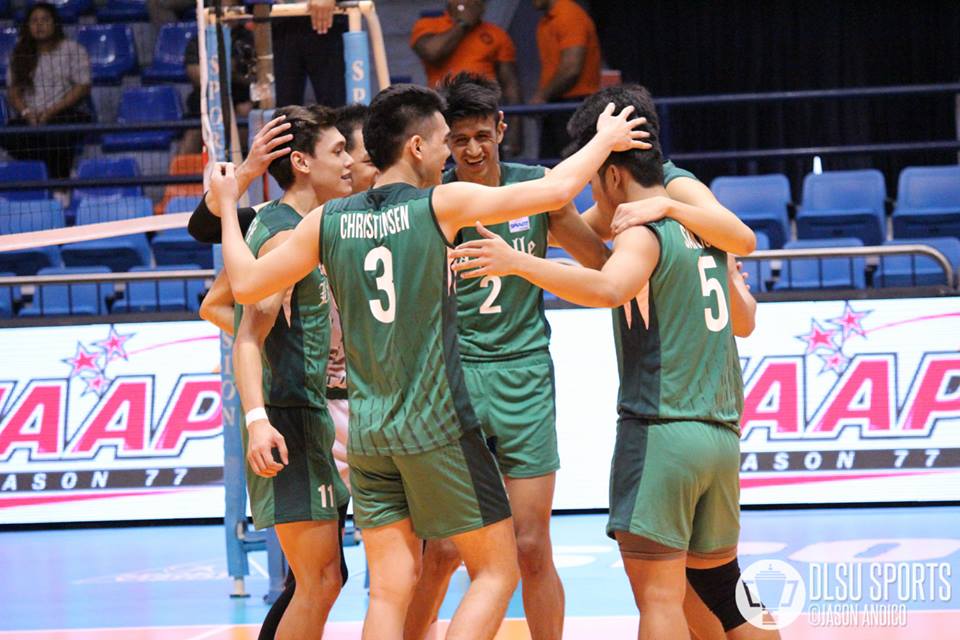 The De La Salle Green Spikers might have ended their campaign with a 4-10 win-loss record this UAAP season and was also unable to clinch a final four spot for the second consecutive year, but it was still somewhat good for a team who underwent a major transition with loss of key players as well as having a new coach.
With this, the transition may have proven difficult but that doesn't mean that it wasn't an exciting season for the team. They had their good moments and even pulled an upset against the former back-to-back champions, National University.
Looking back at the first elimination round, DLSU faced University of the Philippines (UP) in their first game in a match that reached five sets, and the former falling short in the end. Their second game was no different as they also fell against National University, as the Bulldogs made short work of the Green Spikers in straight sets.
However, in their third game things changed. La Salle managed to bounce back from back-to-back losses as they secured the first win of the season against University of the East (UE). In this game, three players got double-digit points with Red Christensen leading the team with 16 points.
In their fourth game, La Salle had a two-set lead against Far Eastern University (FEU), but the latter was able to snag the next three sets from them coming from an untimely collapse and they succumbed to the Morayta-based squad in what could have been their second win but instead recorded their third loss of the season.
Following the heartbreaking loss, the Green Spikers then dropped their next three games against Ateneo de Manila University (ADMU), Adamson University (AdU) and University of Santo Tomas (UST) ending the first elimination round with a lone win and six losses.
In the second round, La Salle started with a loss against Adamson but was able to get a win in their second game against UE where they won in four sets. Even though they fell short during the second set, they managed to bounce back and build their momentum to notch their second win of the season. The joy from winning their second game did not last long as they dropped their next game against FEU.
But in their next game they surprised the former defending champions, National University, sweeping them in straight sets and pulling an upset to get their third victory. In this game, even though the Bulldogs led La Salle because of their unforced errors, La Salle managed to make a comeback through their tough net defense as well as solid floor defense. This helped them build momentum and put NU at bay and giving them a dose of their own medicine via a three- set victory. With this, the Taft-based squad improved their record at 3-8 and their remaining games will determine their final four chances.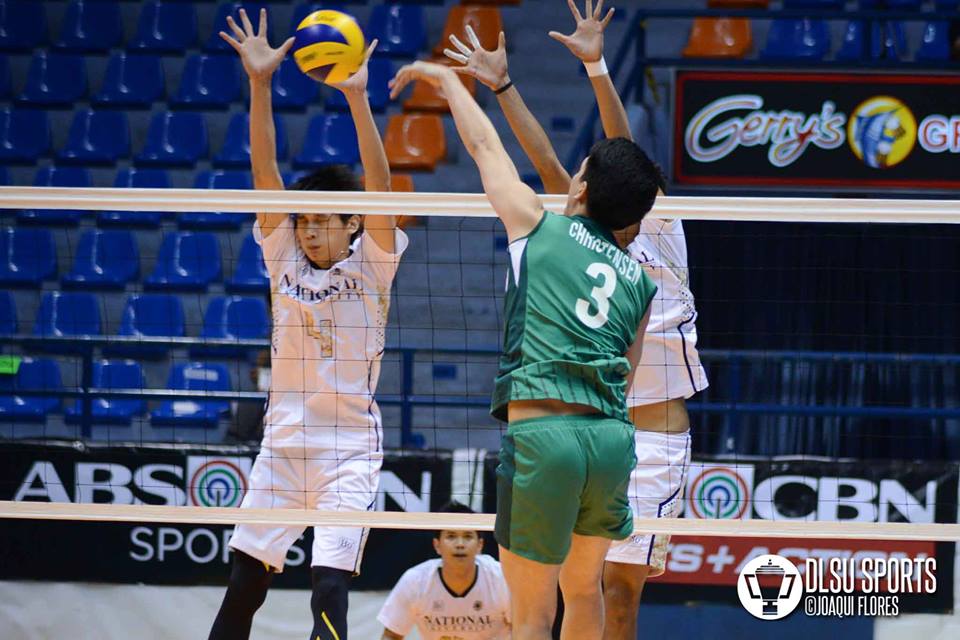 After winning against NU, La Salle faced another tough assignment against UST who gave them a heart break by taking away La Salle's chance to make it to the Final Four on Valentine's day.
Now out of contention, DLSU then faced the Marck Espejo-led Ateneo team who handed them their 10th loss of the season.
With this, La Salle had only one remaining game to round up their season. The faced the University of the Philippines and won the first two sets but UP managed to bounce back and force a fifth. But DLSU was able to secure the win with the help of Green Spiker rookie, Chris Dumago who had 22 points.
This season ending game recorded La Salle's 4th win and also marked the end of the UAAP careers of team captain Red Christensen, Aaron Calderon and Brendon Santos who all played well with 3, 10, and 5 points respectively.
A tough season indeed is what people will say about the Green Spikers' Season 77 campaign. They acknowledged even before the season started that they have still many things to learn, improve and adjust not just in their game plan but as well as the drive and consistency as they continue to aim to end a decade long championship drought.
Green Spiker, Mike Frey, mentioned before the start of the season that the team can attack; however, defense is quite a challenge especially with reception. He added that in the past seasons, DLSU was known to be a blocking team but adjustments along the way and the departure of senior players made it different.
For the past two seasons, the Green Spikers has had new coaches and just last year a new coaching assistant. This resulted to adjustments from the system down to gameplay strategies.
Assistant Coach Jose Roque also expressed that there was a lack of consistency resulting to complacency. This became a factor just like what happened in their first round game against Far Eastern University.
In the end, the Green Spikers may not have reached the Final Four but it does not end there as there were lessons learned and from this they will move forward and start anew as they continue to aim for the goals they have set for the team.