Uncategorized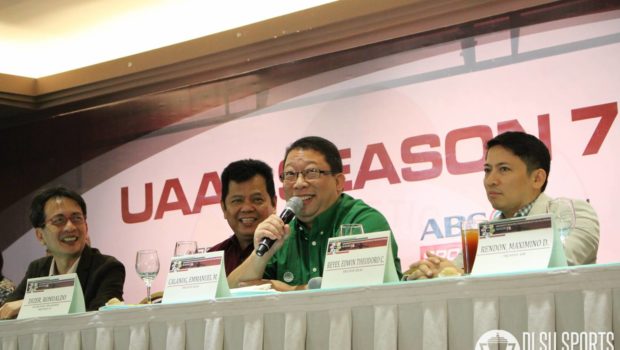 Published on September 2nd, 2015 | by Naomi Imbang
0
UAAP Season 78 Press Conference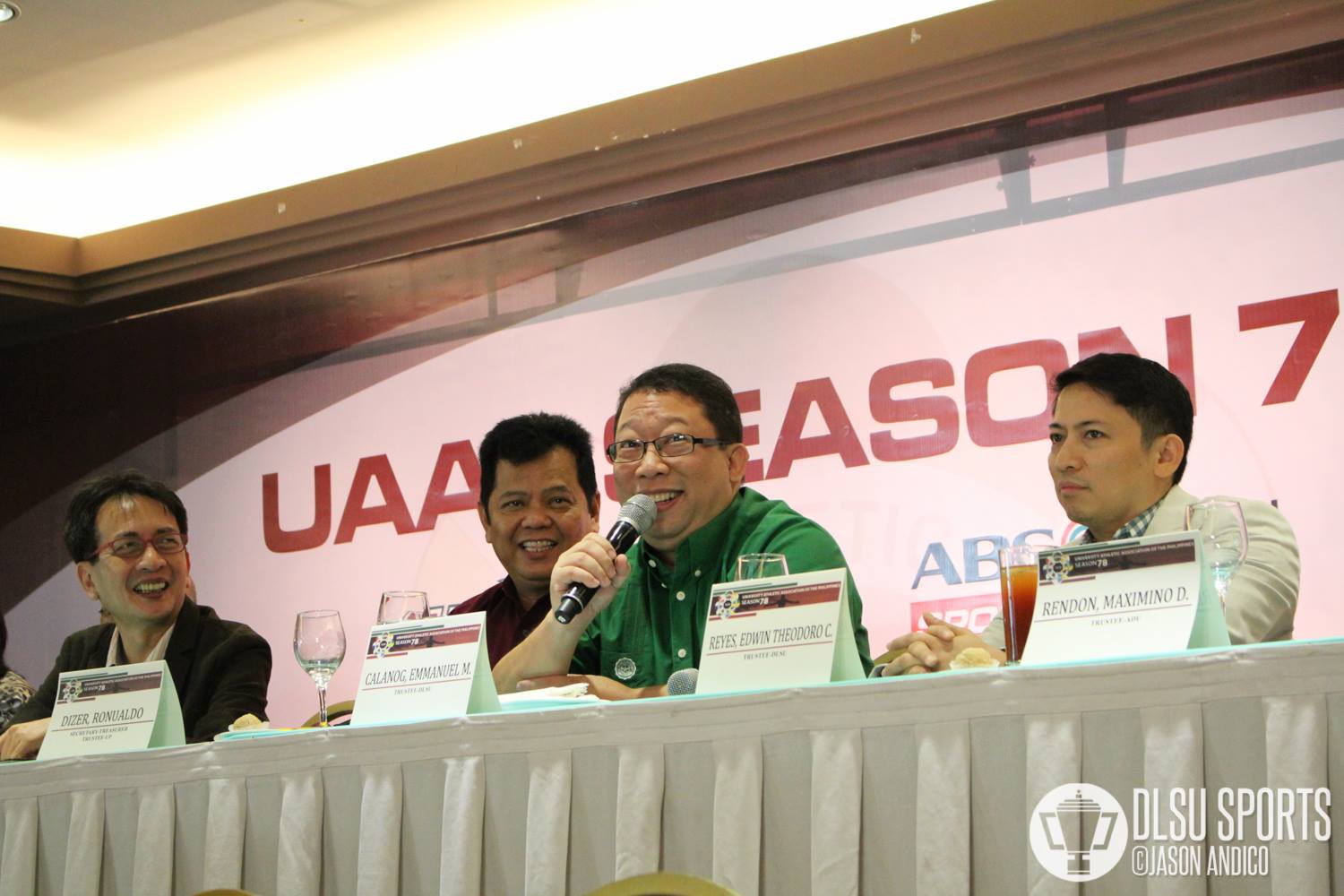 With just four days remaining before UAAP Season 78 finally opens, a press conference to showcase new and interesting plans for this year was held at Gloria Maris, Gateway Mall. Before starting the program, players, coaches, and representatives of the different universities feasted and shared stories about how the long break is finally coming to an end.
This year, ABS-CBN news anchor and DLSU Alumnus TJ Manotoc hosted the event. Emmanuel Calanong and Edwin Reyes were chosen again as the representatives for DLSU in the Board of Directors. During the press conference, a lot of issues were raised, including the "Pia Cayetano Law", and the K-12 disruption. However, to keep the positivity for the season, there were also innovative plans to uplift the profiles of the other events in the UAAP. Calanog assured the press that the board will promote other sports in the league for the next five years until they have been leveled with the hype of Basketball and Volleyball.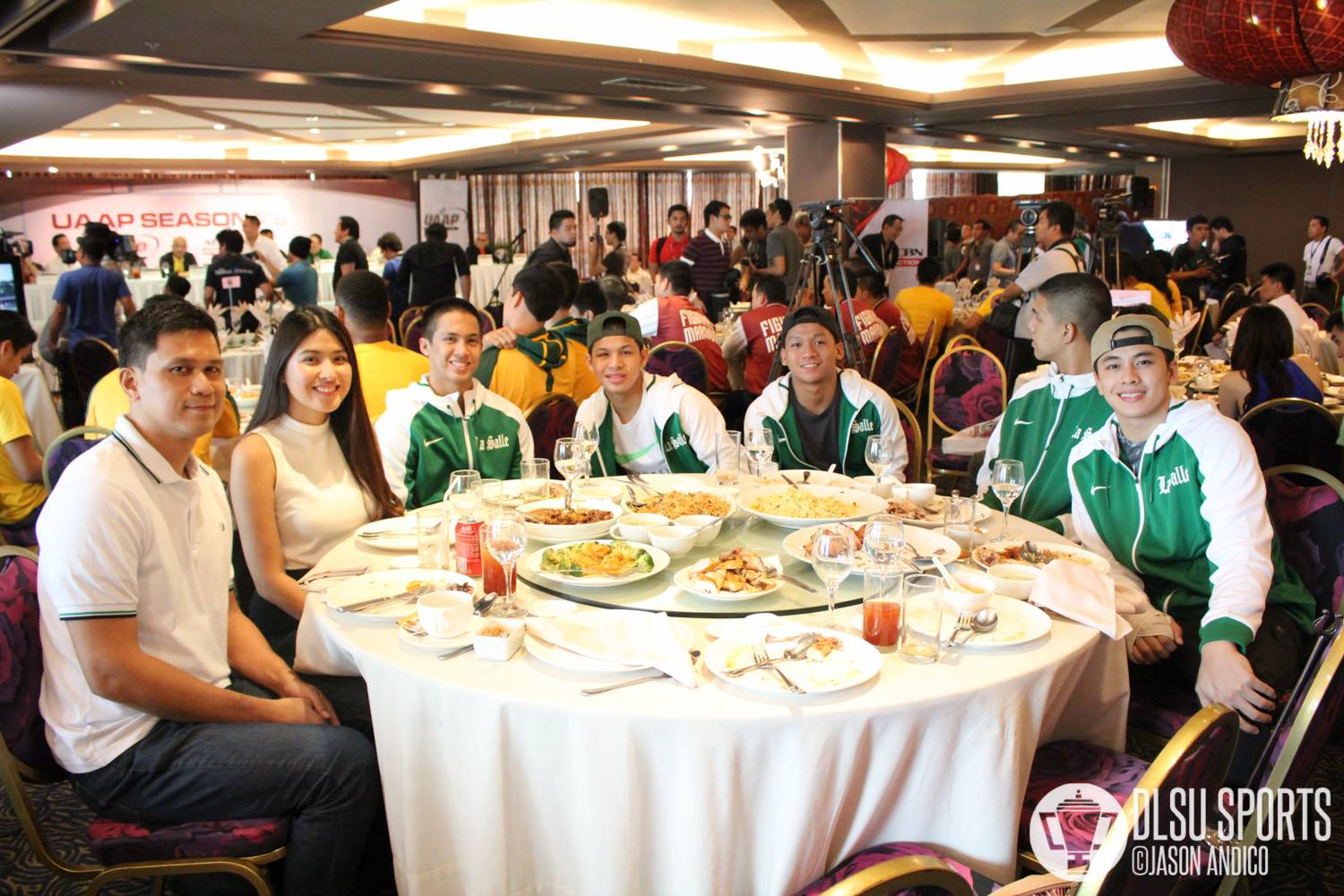 Also present in this gathering are the rookies of the Green Archers, together with head coach Juno Sauler. All of the rookies are excited and ready for battle for this upcoming season. "We have been preparing for this since day one, we are all really excited to play," rookie Joshua Torralba said. In addition, board member Reyes has also high spirits on this year's competition, "This is the longest wait ever for the entire history of UAAP, and I believe that we will get it done this season," to signal a new beginning for Taft Avenue.
Opening weekend will start for the Green and White squad on September 6 as the Green Archers face the National University Bulldogs at 12nn at the MOA Arena.