Green Tankers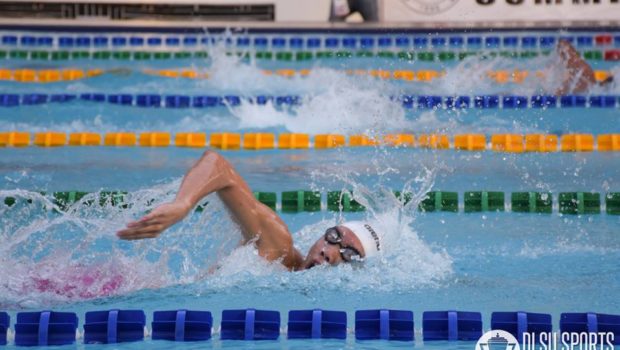 Published on October 18th, 2016 | by Renei Andrea Santos
0
UAAP Season 79 team preview: DLSU Green and Lady Tankers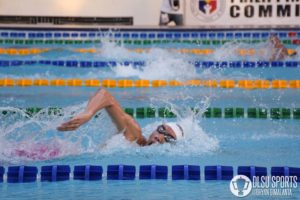 The DLSU Tankers exceed their limits whole year round, and are now set to bring on huge waves as they battle their hearts out in the upcoming UAAP Season 79 swimming competition happening this October 20 to 23. With the firm desire to bring home the championship, they are confident that they can beat their own best times one at a time in order to make their team reach the top of the standings.
Strong will to win
Throughout the years, the Green Tankers have been undergoing intense training, but this year, they made sure to double, or even triple their daily conditioning in preparation for the competition. Ensuring quality training every time they dip into the pool may serve as their key tactic to achieve greater results. However, just as with any athlete undergoing pressure before battling into their field, the team needs to improve their focus and not let the crowd and the intense competition get the best of them. According to DLSU Green Tankers Team Captain Vince Raymundo, "We've come so far. It's been almost a year of preparing ourselves. All the blood, sweat and tears that we put into training for the season, it's time that we make a mark."
Indeed, the Green Tankers are more than ready to face their rivals once again. Last year's roster will continue to pump the team's thirst for championship. The newest additions, Benzi Yang, Elijah Lizares, and Rochmond Santos will support them in reaching for the crowns. With a bunch of experienced swimmers, Raymundo is convinced that they will be able to give the other teams a run for their money. "If there's one thing they will never get from us, it's our will to win. Heart Over Hype!" Raymundo exclaimed.
Exceeding limits
On the other side of the coin, DLSU Lady Tankers Team Captain Mikee Tablada is confident that everyone in the team has significantly improved. Aside from their intensified training in and out of the pool, Tablada strongly believes that the stronger bond among the team members will draw them closer to their goal to get the podium finish once again. She also expressed satisfaction in the team's pursuit to building confidence as she has faith that this can serve as their ticket to championship. "Do your best in every swim. I know each and every one of you can reach your goals and our goals as a team. The Lasallian community will be cheering their hearts out for you. Focus and never ever forget to trust God," Tablada shared.
Although the Lady Tankers will be missing Ingrid Ilustre, Jas de Guzman, and Sarah Castañeda in this year's roster, rookies Maggie Mendoza, Joanne Wang, Bea Ylen, Dara Evangelista and Nana Gonzales are ready to contribute their skills for the team.
With the aim to bring home a sea of gold medals, the DLSU Tankers are getting most in every opportunity. Indeed, the green-capped swimmers are ready to plunge into the pool and ace every event.