Badminton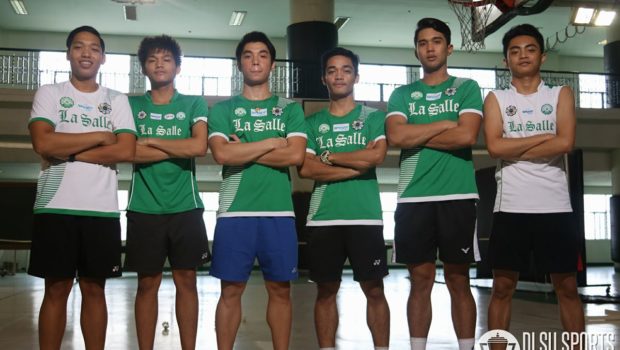 Published on September 12th, 2016 | by Michiko Alejandro
0
UAAP Season 79 Team Preview: Green Shuttlers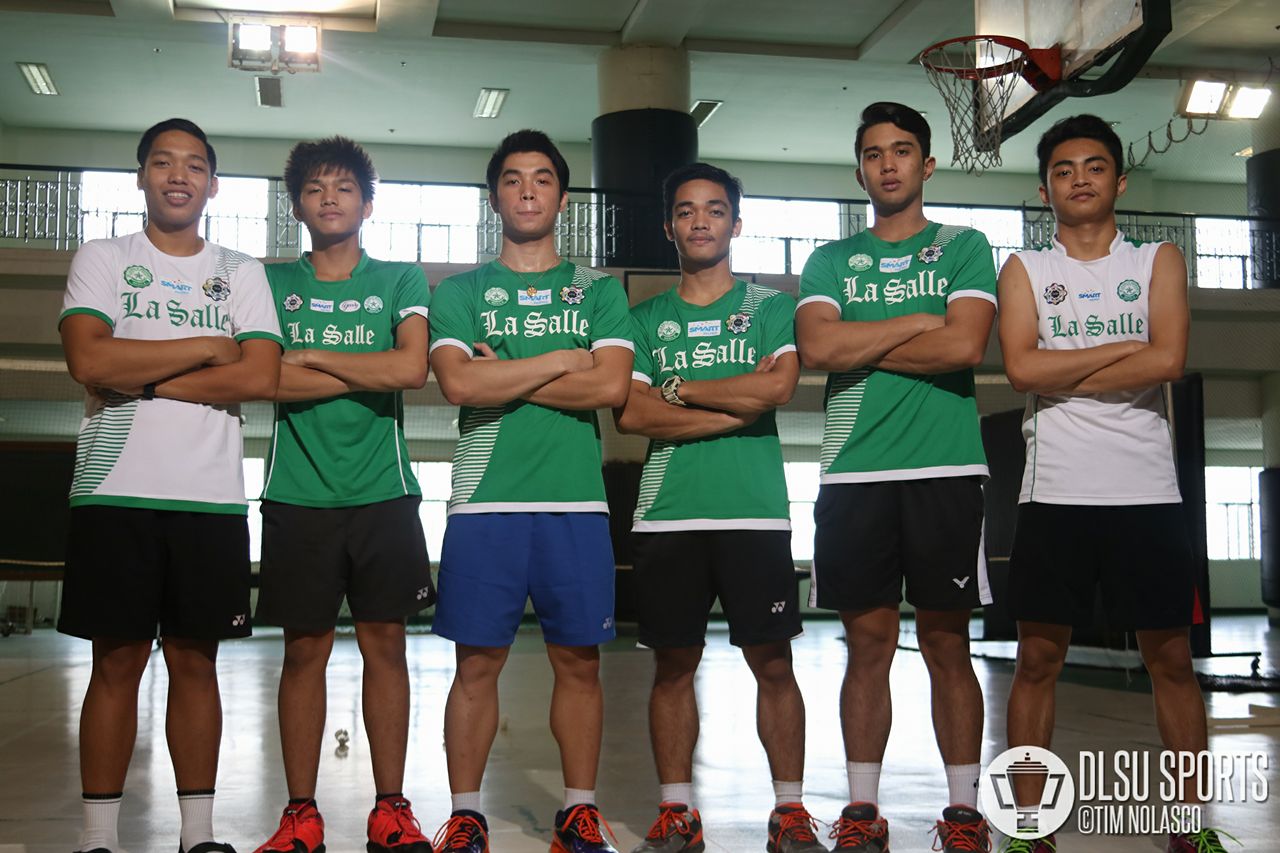 The De La Salle University's Men's badminton team showed an exceptional campaign last season, contributing 12 points to the point's tally, which enormously helped the De La Salle University to recuperate the General Championship title. The growth and development that the Green Shuttlers made throughout the years show very good potential for the future. And that's where they're headed.
Green Shuttlers played with all their heart and fight to stay on top in the Men's Badminton division but failed to outlast the unbeaten NU Bulldogs, ending the final campaign with 1-3 in the tally of UAAP Season 78. For two consecutive years, the National University (NU) Bulldogs had been the biggest rivalry of the Green Shuttlers.
Always being one step ahead of your opponent strategically is a priority. 5th year senior Kenneth Monterubio recalled that they lacked enough amount of training compared to the defending champion who was more focused on training. Resolving last year's flaws, the Green-and-White squad has doubled their effort to prepare for the upcoming battle next week. As part of their preparation, they added more training days and conditioning program.
Gerald Sibayan and former team captain EJ Boac graduated, filling in the void that they left is not a major issue. Their will to take home the championship title has remained strong. There is no doubt that the team goes through periods of significant and ongoing pressure, teaching them to become resilient and manage change.
"Okay naman ang pairing. Mas solid yung dati pero malakas pa rin ngayon. Hindi kami nahirapan mag adjust," team captain Kenneth Monterubio said. He added that Anton Cayanan extended another playing year; while Glenn Camilo went undrafted last season is now eligible to play this year.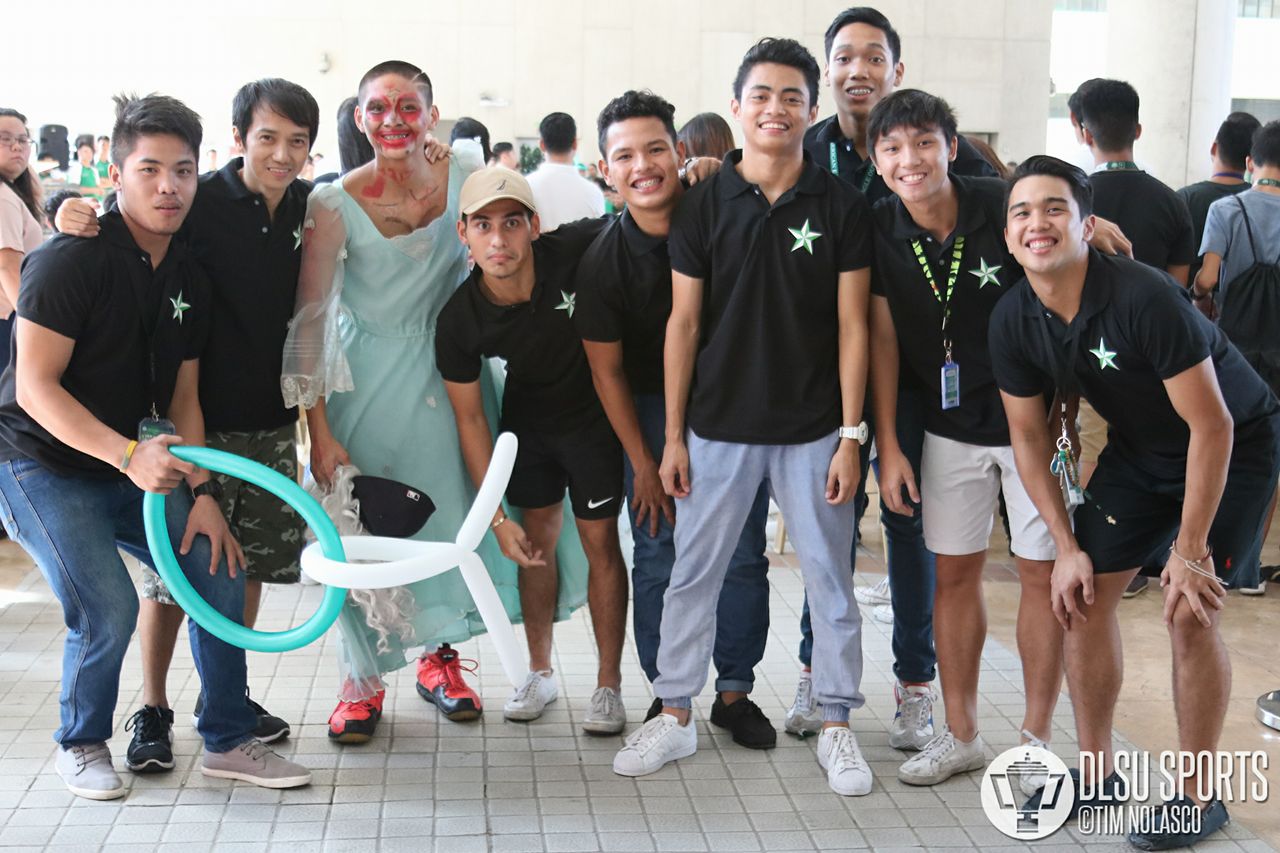 With the new season upcoming, Coach Owen Lopez wishes the team the best of luck and reminds his team players not to get pressured, instead stay focused on playing one game at a time in order to land a slot in the top four. From there, that's when they will adjust their game plan for the remaining games. "Yun lang muna kase mahirap naman kung yung goal kaagad namin is yung mabigat kaagad so kumbaga one by one. Isu-sure lang muna namin na magkaroon kami ng slot sa top four", Lopez said.
The strong passion of the whole team has made them overcome the challenges in preparation for the most awaited event. It was indeed tough, but with teamwork and heart, the Men's badminton team believes that they can finally bring home the championship trophy this year.
The Green-and-White squad is fully prepared to be able to keep up what they have achieved. They're hoping to start a good year with a victorious campaign against Far Eastern University (FEU) Tamaraws on September 17, 8:00 AM at Rizal Sports Complex.
Stronger and wiser. This year's line up consist of the following: Kenneth Monterubio- 6th year, team captain; Michael Saragena- 3rd year, co-captain; Anton Cayanan- 5th year; Joshua Monterubio- 4th year; Jerickson Obaob- 4th year; Glenn Camilo- 3rd year; Cayel Parajillo- 2nd year; Andrew Pineda- 2nd year