Lawn Tennis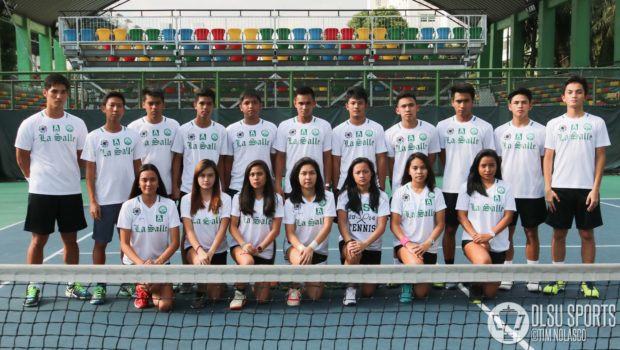 Published on January 31st, 2018 | by Dara Evangelista
0
UAAP Season 80 Preview: Green and Lady Tennisters aim for Podium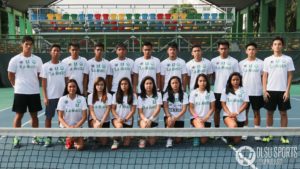 The Green and Lady Tennisters are once again ready to perform their hearts out for the Lasallian community in the UAAP Season 80 Tennis Tournament.
Last season, the men in Green jumped from a winless season to a podium finish led by team captain Kyle Parpan and singles-tennis monster Betto Orendain. Jonah Cano also contributed his share especially in the doubles category. Parpan said that through their obstacles, they were happy that all their sacrifices paid off.
"There were games when our opponents were [more] skilled compared to our players. On other days, it was more on waking up on the right side of the bed. "
However, in the same season, the ladies found themselves at the bottom of the team standings. Lady Tennisters team captain Rachelle De Guzman mentioned that it was truly a bad season for the whole team. She said that there was not any personal issue last year, but admitted that some members of the team, including her, were not able to attend a number of training sessions due to school requirements or family affairs.
"I think there's no more personal issue in the team. Sa training naman, it's normal lang talaga na umabsent. Honestly, ako hindi ko nako-complete yung training sa isang week. But we need to make up for it and do extra workout."
Though coming from different endings in the previous year, both teams used their situation to their advantage. Taking their wins and losses as lessons, Parpan shared that this season, they increased their standards in trainings as each session became extra challenging. They also made sure to maximize training times in courts.
"We did the same thing as last season but this time, we increased our standards. Each training session got more difficult and hopefully it will all pay off."
Last season, Cess Castillio maxed out her playing years for the Lady Tennisters while the men's counterpart didn't lose any players. This season, 4-5 players will be playing their last year so everyone stepped up in their own way. The women's team even discussed among themselves to help each other improve their performance.
As the season slowly peaks into the horizon, both the Green and Lady Tennisters are optimistic for a podium finish in Season 80.
"I want to end my UAAP career with flying colors. We just have to step up and believe [in] one another," De Guzman exclaimed.
Parpan, on the other hand, mentioned that they plan to take it one game at a time to turn their fortunes around.
"We are optimistic this season but we are not looking into the future that far just yet, we plan to take and think about one game at a time, if we get ahead of ourselves, we might stumble," he ended.
Support the Green and Lady Tennisters as they compete in Rizal Memorial Stadium on Feb 3, Feb 4, Feb 10, and Feb 18.
Green Tennisters: Betto Orendain, Kyle Parpan, Jonah Cano, Qoqo Allian, La Cañizares, Hans Asistio, Dale Gorospe, Rap Teng, Gelo Cerezo, Rey Mayo
Lady Tennisters: Rachelle De Guzman. Jenni Dizon, Jed Aquino, Nikki Arandia, Kylla Orillosa, Kiana Gacias, Mary Alcantara, Irish Arugay, Annika Silangcruz