Green Spikers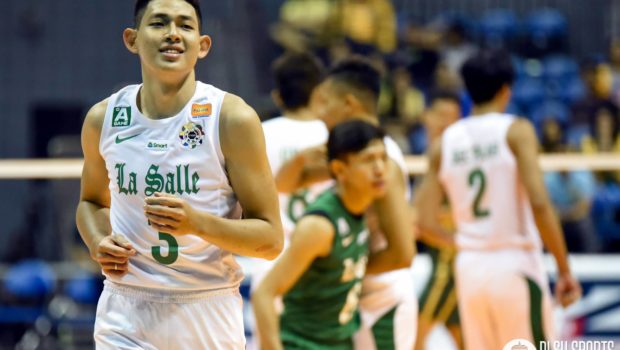 Published on February 15th, 2017 | by Karl Niccolo Dela Cruz
0
Woo's 18 lifts Green Spikers to the win column against UP!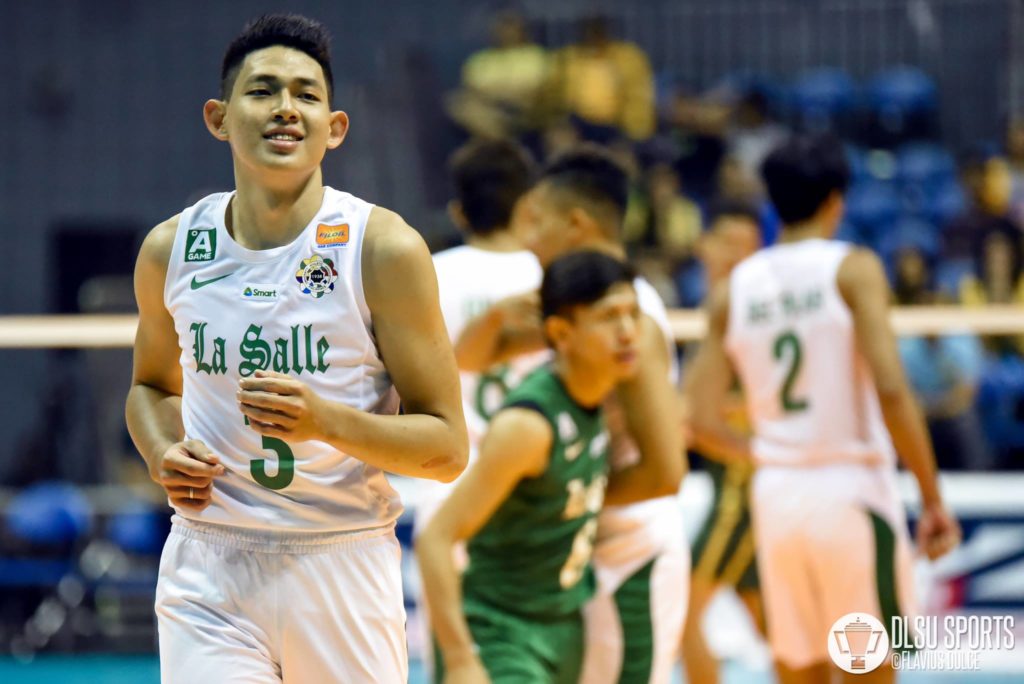 The struggle is over for the DLSU Green Spikers after finally getting their first win in the UAAP 79 men's volleyball tournament after beating last year's 4th placers UP Fighting Maroons in straight sets, 25-23, 25-19, 25-21, February 15 at the San Juan Arena.
The Taft-based squad made its present felt early in the game building a steady lead over the Iskos. The Green Spikers were able to pull away mid-set, 16-12 until UP was able to minimise their errors to take the lead, 21-22. Rafael Del Pilar emerged from the get-go and pounced on the Diliman-based squad with two heavy blocks to give La Salle set point, 24-22, followed by a massive triple block-breaker by Raymark Woo to end the set.
It was a battle of Woo and UP's Alfred Valbuena in the second set with both scorers taking charge of offence and defense for their respective teams. UP was able to scare the Green Spikers after a surge from Valbuena cut DLSU's lead to one, 16-15. The hungrier Green Spikers activated their nitrous to get their commanding lead back and eventually winning the set.
The third set was no different than the other two  with DLSU leading the entire set. The UAAP Ghost trampled down the hapless UP Maroons with his solid attacks proving to be the league's reigning best scorer, 19-17. A Cris Dumago hit gave DLSU match point with Woo doing the finishing touches for the Green Spikers' first win of the season.
After a sub-par performance in the season so far, Woo was able to make a comeback outscoring all other spikers with 18 points all from attacks. His efforts were matched by Del Pilar, Dumago and Arjay Onia all scoring 9 points for the La Salle win. UP's Valbuena led the way for the Maroons after scoring 17 points.
With the win, the Green Spikers now sit at a 1-2 win-loss card in the continuation of the tournament. Next up for the Taft-based squad are the NU Bulldogs this Sunday, February 19, 10am at the San Juan Arena